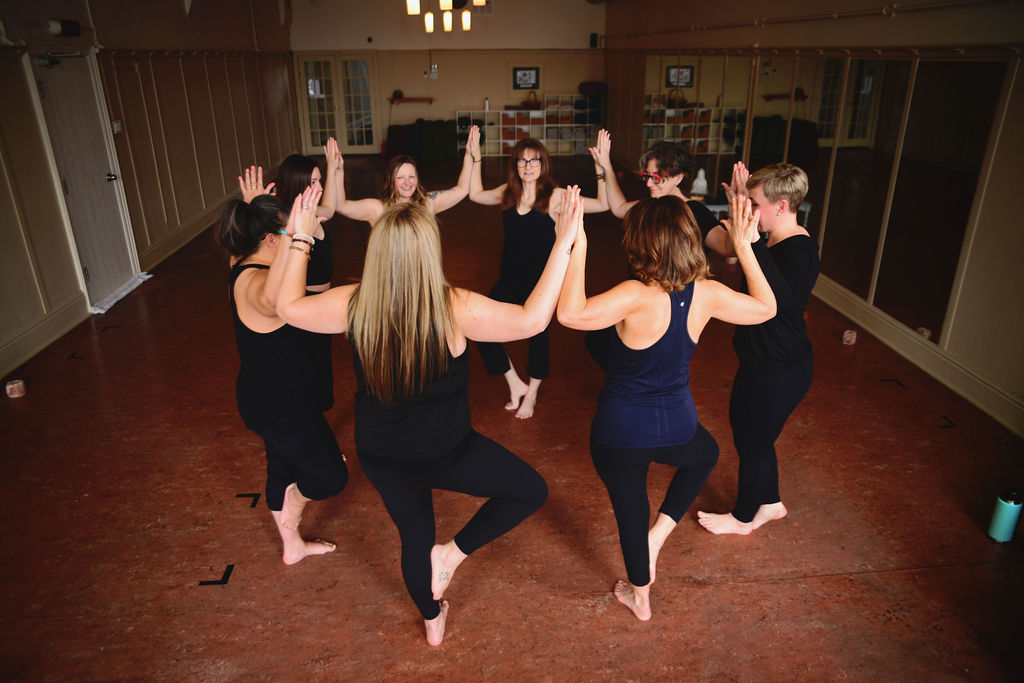 30 DAY YOGA CHALLENGE 
30 Day Challenge Upcoming Dates:  February 1st – March 1st, 2023
Interested in our 30 Day Yoga Challenge, but have ++ questions? 
Email us: info@yloft.ca
Exchange:
HYBRID $118
VIRTUAL $69
*Prices include HST
*Current hybrid + virtual unlimited auto renew members can join at no extra cost


THE WHY
It takes 21- 30 days to form a new habit, so why not make it a healthy habit of opening, strengthening, unwinding, and detoxifying the body and mind?  
This year's 30 Day Yoga Challenge, we will focus on the power of intention | mantra.  Each day a new mantra will be practiced and shared on Instagram, YouTube, and in each of our studio classes!
Experience the positive, life changing effects, of developing a consistent yoga practice, over 30 consecutive days! This transformational journey will leave you feeling empowered, inspired and renewed; while experiencing a wide variety of amazing benefits to you, and those around you.  All you have to do, is commit, set your intentions, practice, and soak in the benefits of this amazing experience!
Whatever your intention, this will be an empowering experience that will leave you feeling strong and healthy.
Warning – When you commit yourself to a 30 day yoga challenge you may notice one or more of the following:
relaxation of the body

unwinding of the mind

re-wiring of new, fresh and positive thought patterns

increased strength, flexibility, circulation and heart health

improved sleep

stress and anxiety reduction

improved body image, self awareness and confidence


deep personal acceptance

a reminder that your essential nature is one of compassion, non-judgement, kindness and open-mindedness

Make the commitment to yourself and your yoga practice, with this exciting challenge!!
DETAILS + INCLUSIONS
30-day challenge runs Thursday February 1st – Friday March 1st, 2023

get on your mat for 5 – 75 mins a day; set your own specific goals/schedule

each day we will offer a new mantra | intention

your 'practice' may include one yoga pose, or a full class, meditation, and/or pranayama

there are many ways to practice:

join us in-studio and/or virtual (hybrid)

join us virtually only

practice with us on YouTube (5 – 10 min guided yoga will be posted each day of the challenge)

practice on your own (your own guided practice or following a video etc)

request our newly weekly recorded 60 – 75 minute classes to practice with us on your own time

track your practices each day (PDF practice tracking chart is included)

self care is an extremely important part of this challenge; we encourage you to listen to your body and take breaks and days off, whenever needed

we encourage you to journal after each practice;  this is very therapeutic and will help you build self reflection, and awareness, as well as help you to build self awareness and a deeper sense of mind/body connection

all challengers will be entered into our celebration draw, with the chance to win some great prizes



JOIN US ON Instagram (optional) – post your practice (via photo or video etc) on IG for more chances to win; those posting, must post every day for 30 days and include IG tags and mentions
HELPFUL TIPS
bring a friend or two along; inspire and support each other in this experience

daily journaling; be mindful; notice changes happening along the way

tell others about your 30 day challenge – you will be amazed at how more disciplined + determined you will become

no excuses or rationalizations; discipline yourself and watch the magic unfold

resolve to persist – you've made the decision to commit, that's the biggest step – RESOLVE!

remember – there will be no regrets; however, the benefits will be limitless
FREQUENTLY ASKED QUESTIONS
Q:  What will the schedule look like for the challenge?
A:  The challengers may attend our regular scheduled studio classes as well as our daily posted  5 – 10 min IG + YouTube mini practices.  You can view our full schedule posted to our stories on IG and on our schedule page.
Q:  Is it mandatory that I practice yoga every day?
A:  With the 30 day challenge, it is definitely NOT mandatory that you do yoga every day; however, if you opt to challenge yourself, you can do so to get on your mat for a min of 5 mins per day.  Practice can include yoga classes in the studio or at home via virtual studio, IG + YouTube.  If you are feeling tired, opt for a shorter practice , or a breathing exercise. It takes 21 – 30 days to create a new habit; this challenge is designed to help you create a healthy, new habit that has the potential for you to embrace a healthy new lifestyle full of possibilities, self discovery, self awareness and self confidence, with a positive twist.   Throughout the challenge, we encourage you to take a rest day whenever needed.  Self care is an extremely important part of this challenge.
Q:   What if I can't make it to class due to weather or illness etc?
A:  No worries if you can't make it to the studio for a practice!  For example, if the weather is bad, or if one day you would simply prefer a home practice, you can include those practices in your challenge 'count'.  We understand that with your busy schedule and lifestyle, you will simply do the best you can; setting your own personal goals for yourself along the way (whether it is 6 classes or 30).
Q: How will I keep track of my classes?
A: Use your journal to keep track and/or use the PDF practice chart that is included!
We would love to hear from you!  If you have any further questions or feedback regarding our 30 Day Challenge, please email us: info@yloft.ca.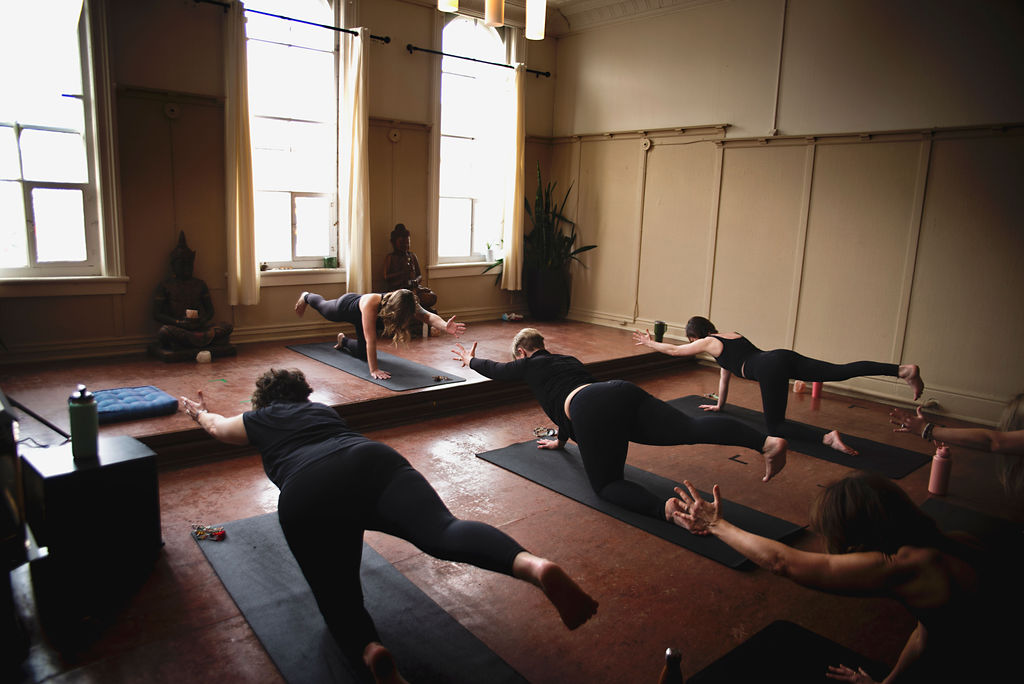 "Be at least as interested in what goes on inside you as what happens outside.
If you get the inside right, the outside will fall into place."  ~ Eckhart Tolle