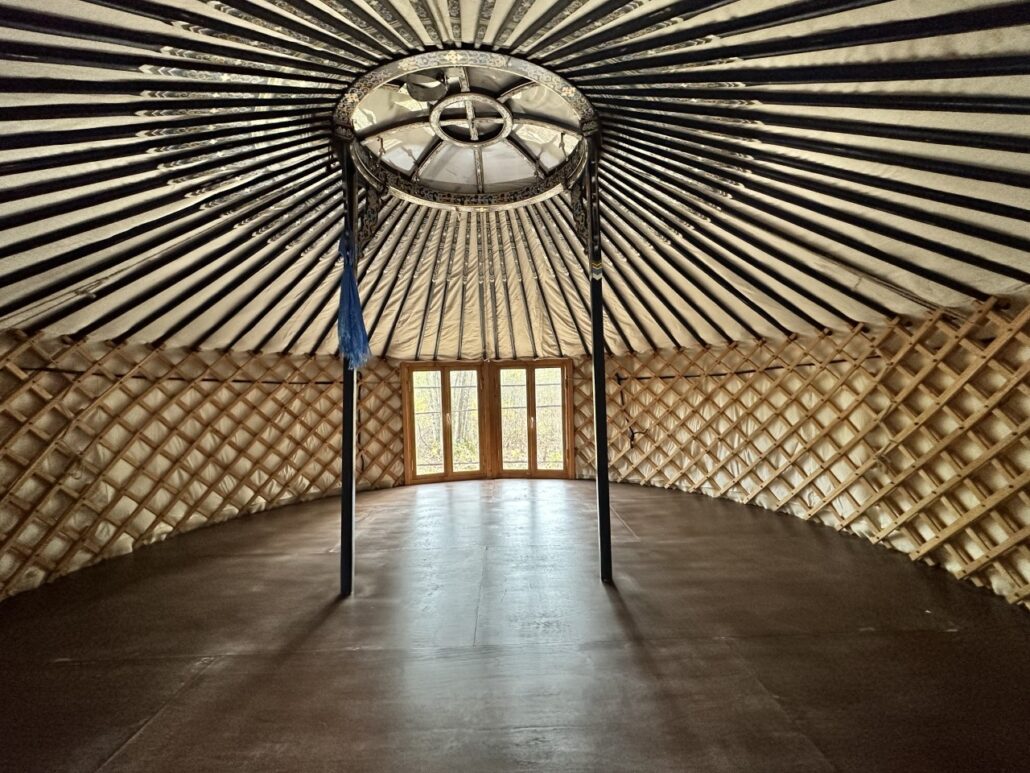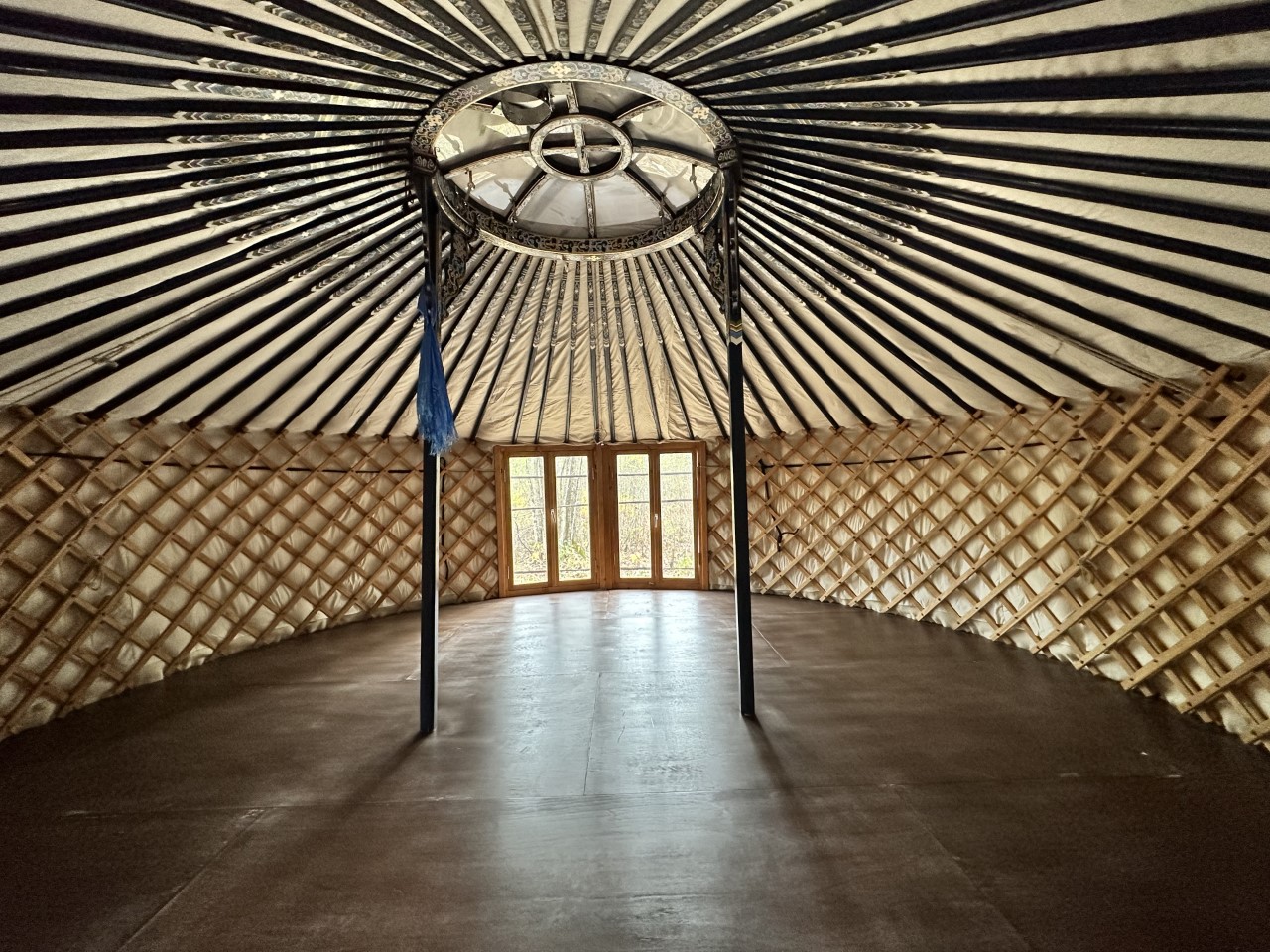 in the yurt
moon circles | evening retreats with restorative yoga + reiki
Moon ceremonies are spiritual gatherings that honor the power and energy of the moon. They can take place during any phase of the lunar cycle and typically involve rituals, meditation, and other practices to connect with the moon's energy. Our moon ceremonies are experienced in the yurt, surrounded by nature, at the edge of the forest, and creek.

During our moon circles, participants can expect to engage in a traditional ritual to honor the moon and its current phase. Following the ceremony, guests will be guided through a restorative yoga practice, designed to release tension and relax the body and mind. While in the restorative poses, a Reiki healing session, a form of energy healing that involves the transfer of universal energy to the client through the hands of two practitioners will be performed. The Reiki practitioners will walk around the yurt, placing their hands on the participants to transfer the healing energy, allowing for a deeper relaxation and healing experience.
Moon ceremonies are open to people of all spiritual beliefs and backgrounds, and no prior experience is required. They provide an opportunity to connect with the natural world, align with the energy of the moon, and promote inner peace and balance through yoga and reiki. No previous yoga experience is necessary.

Guests are encouraged to bring their own journals, writing utensils, yoga mats, blankets, and comfortable clothing to fully relax and enjoy the experience.
Space is limited to 7; register early to secure your spot!
bobcaygeon studio
full moon circle | an evening retreat with restorative yoga + reiki
Friday February 3rd  FULL (email info@yloft.ca to be added to cancellation list)
6:30 – 9:30 pm
$75/HST included
Schedule Appointment

Saturday February 4th  FULL (email info@yloft.ca to be added to cancellation list)
6:30 – 9:30 pm
$75/HST included
Schedule Appointment


full moon ceremony | with kirtan
Sunday February 5th
6:30 – 9:30 pm
$65/HST included
Schedule Appointment

march equinox circle | an afternoon retreat with restorative yoga + reiki
Saturday March 18th
1 – 4 pm
$75/HST included
Schedule Appointment

1st quarter moon circle | an evening retreat with restorative yoga + reiki
Sunday March 26th
6:30 – 9:30 pm
$75/HST included
Schedule Appointment