RESTORATIVE YOGA + REIKI + LIVE MEDITATIVE MUSIC

Invite complete restoration into your body and mind with this special 2 hour class.  Your teacher guides will assist you into Restorative Yoga postures with the use of props, while providing Reiki**, and all to the beautiful sounds of live meditative music.  This experience will end with a powerful symphonic gong sound healing by Shantdeep.  Feel the sound vibrations, deepen your relaxation & uplift your spirit.
DETAILS
Date:   Sunday January 12th, 2020
Time:  6:30 – 8:30 pm
Price:   $55/HST included (members pay $50/HST included)
* space is limited; preregister early to secure your spot
**"Reiki is a Japanese technique for stress reduction and relaxation that also promotes healing. It is administered by 'laying on hands' and is based on the idea that an unseen 'life force energy' flows through us and is what causes us to be alive." – reiki.org

RESTORATIVE YOGA + REIKI
HEAL + RELAX + RECHARGE
Practice Self Care with a Blissful 2hr Reiki Restorative Yoga Workshop with Joey Henderson (RYT)

This is a specialized workshop that will focus on relieving the effects of stress by stimulating deep relaxation, allowing you to increase flexibility and calm your restless mind. Restorative yoga helps to relieve the effects of stress by allowing the central nervous system to deeply relax.  Restorative poses will be held for 15 – 20 mins, using the support of props (blankets, blocks, pillows, etc) to ensure support and comfort, and to allow the body to gently open, and completely relax without force.   To deepen your experience of of relaxation and healing, you will receive Reiki Therapy.  Like Restorative Yoga, Reiki Therapy works on all levels of your being, physical, emotional and spiritual, to help reduce anxiety, stress and other ailments. Reiki Therapy enables you to access your innate healing abilities that encourages a state of harmony, balance and self healing.  The combination of both Reiki Therapy and Restorative Yoga allows for a transformative experience in accessing deep stillness and peace within.
This workshop is suitable for every body; no yoga experience necessary

DETAILS
Date:       TBD
Time:        7 – 9pm
Cost:         $45 (or $40 for Monthly Auto Renew Members)
*This is a preregistered workshop; space is limited, please register early to avoid disappointment

RESTORATIVE YOGA + AROMATHERAPY
Experience peace, deep relaxation and rejuvenation of the body, mind and emotions, with the union of restorative yoga and pure essential oils.  In restorative yoga, you will be completely supported by props, during which time will give you the opportunity to invite the pose in, or surrender, to each pose.  Here, you will begin to feel accumulated tension release, in the muscles, connective tissues, and the mind.  The therapeutic application of essential oils through gentle hands, will provide you with a calmness that is needed for physiological balance and healing, along with other health benefits.  Gift yourself and/or a loved one to this blissful experience.

This workshop is suitable for every body; no yoga experience necessary

DETAILS
Date:        Sunday November 17th
Time:       6:30 – 8:30 pm
Investment:      $50  ($45 for Monthly Auto Renew Members)
*space is limited; please register early to avoid disappointment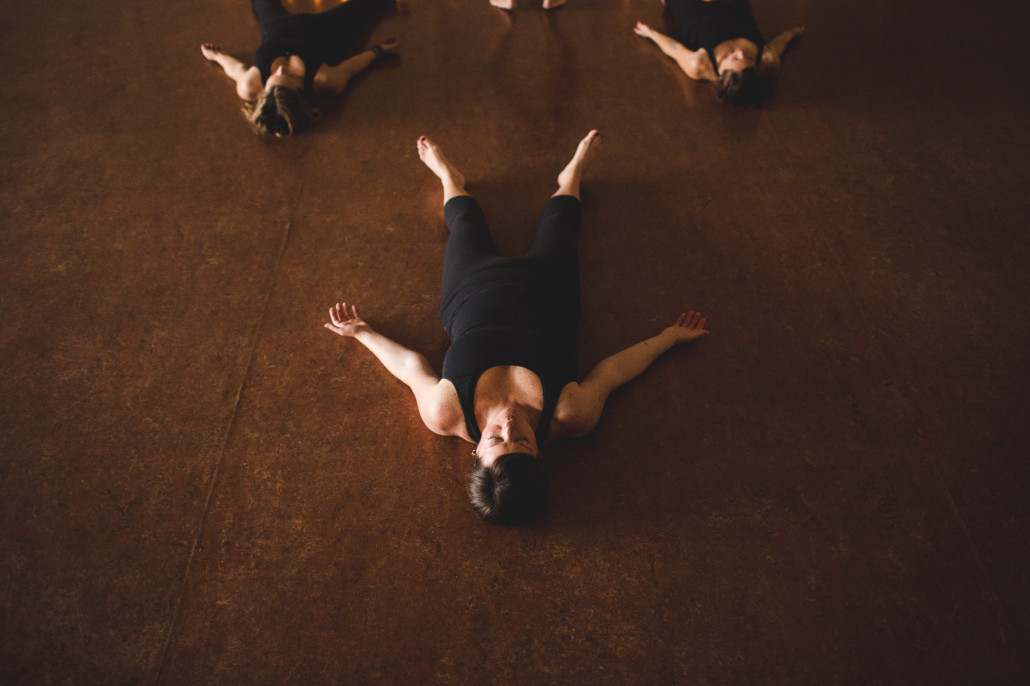 RESTORATIVE YOGA + YOGA NIDRA

Feeling stressed, tired, worn thin, or just plain BLAH?  Do you feel like you can't catch up on sleep?  We have the perfect evening workshop for you!  We are excited to announce an upcoming Restorative Yoga Nidra Workshop.
This workshop is the perfect combination for today's complex times.  This is a 2 hr workshop by candlelight and a warm fire.  This workshop combines the best elements of Restorative Yoga and Yoga Nidra, helping you to unwind, release and let go of those stubborn knots in your body and your mind.
The restorative portion of the evening will soothe your nerves and melt away stress.  We will use gentle yoga and mindful breathing in nourishing postures, using the support of comfortable props to help you release and let go of that unwanted tension.  Restorative yoga postures can be easily held for extended periods of time, allowing the body to open, release, and restore to great degrees.
After this sweet preparation, you will come to lying on your mat in a comfortable position, with the use of blankets and props, to experience a guided visualization.  Designed to gently and thoroughly release the deepest layers of tension and knots within.  This ultimate level of relaxation is known as Yoga Nidra or "yogic/divine sleep".
You can expect to leave this workshop feeling refreshed, renewed, and light.  It is also a great time of year to know that your immune system will receive a boost and you will go home to a solid, deep sleep.
Your Yoga Nidra teacher is certified by Jennifer Reis, RYT and senior Kripalu yoga teacher.
This workshop is suitable for every body; no yoga experience necessary

DETAILS
Date:       TBD
Time:      7 – 9pm
Investment    $50  (or $45 for Monthly Auto Renew Members)
*Prices incl. HST
*This is a preregistered workshop; space is limited, please register early to avoid disappointment