teachers
Joey Henderson
Owner | Director | Certified + Registered Yoga Teacher | Owner + Lead Trainer SATYA RYT 200
I walked into my first yoga class in 2005 in attempt to find peace and balance in my life.   I was working in a high stress job as a women's caseworker at a shelter for abused women & children, which I absolutely loved; however, each day was becoming a struggle.  I suffered from post postpartum depression after having both of my children and after my second child, the depression wouldn't subside.  I felt distracted and disconnected, and aside from my roles, as a wife, a mother,  etc., I was lacking a sense of purpose, and peace in other aspects of my life.  I was having difficulties making decisions and did not feel confident in the decisions I was making.   I knew I needed to bring something into my life that reconnected me to who I was.  I remembered hearing that yoga was supposed to be relaxing and help with anxiety and depression, so  although a little resistant, I decided to sign up for a session.
I began a Hatha Yoga practice 1x/week and continued on for 5 years.  I slowly started to notice little changes happening.  I started to regain my confidence in who I was.   I had less difficulty in making decisions and I was reconnected with feelings of gratitude, happiness, compassion and passion.  With more clarity, I felt a positive transformation and started to crave a  deeper understanding of yoga philosophy.

Although initially I simply wanted to learn more about yoga for my own personal interest, after only 2 weekends of training, I knew I wanted to share what I was learning, through teaching.  I began my training with Sheree Nicholson, of "Live With Spirit" yoga studio in Brooklin, Ontario and graduated in September 2011 with my RYT 200-Hour.  Due to a series of fortunate events, and the support and love of my husband,  two children, and some amazing friends, I purchased the studio and reopened it's doors in January 2012.
I will always consider myself a lifelong student of yoga.  Thus far, I have had the privilege of participating in numerous intensive workshops and trainings with many inspiring yogis including; Seane Corn, Blake Martin, Sadie Nardini, Danny Paradise, Rodney Yee and Colleen Saidman, Ashley Turner, Bram Levinson, Andrea Peloso, Jennifer Reis and many more.  In February of 2012, I became a certified Rainbow Kids Yoga Instructor and in November of 2012, a Certified Yoga Nidra – Divine Sleep Teacher with Jennifer Reis.
Finding balance continues to challenge me from day to day on this roller coaster of life, but yoga helps me find my center on and off my mat.  It reminds me that among all the chaos, I have the ability to find peace, stillness and clarity.   My intention is to continue to offer others in our community, a friendly, calm, non judgemental, welcoming and warm atmosphere to practice and experience yoga,  and to discover their own path of balance, stillness and inner peace.
I can honestly say, yoga saved my life.  Just taking a little bit of time every day, or week to practice breathing, moving, stretching or a combination of all three, has gifted me the self care that I need.  I am a true believer that every body can benefit from a consistent yoga practice, whether it's gentle or vigorous, restorative or meditative.  Each pose can be modified to suit individual needs, while honoring  individual physical limitations (we all have them)!  From my personal experience with yoga, I have come to naturally develop  a deeper passion for life itself  through gratitude, mindfulness, compassion, acceptance and so much more.   I look forward  not only to see what the next chapter holds, but to also  continue to learn,  grow,  and share, while continuing to deepen my own understanding,  experience, and knowledge, with LOVE, every step of the way.

NAMASTE,
Joey Henderson
E-RYT 200
RKY (Certified in Rainbow Kids Yoga)
Certified Prenatal Teacher
Yoga Nidra Certified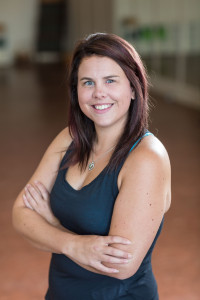 Amber Sleep

Certified Yoga Teacher + Thai Massage

I began my journey into the practice of yoga the age of 18 while attending the University of Ottawa, where I was working on completing a B.A. in History and Psychology.  It was because of a close friend that I started to attend the Rama Lotus Center and really loving how I felt when I was in a yoga class.  I would attend the occasional drop in class and lose myself in the room, it was the first time I actually became aware of the importance between the mind and body connection.
In my mid twenties I became pregnant with my daughter, and again yoga entered my life in the form of a prenatal practice.  I wanted to do something for my body that was non-strenuous that kept me active. Shortly after I moved to Lindsay and was introduced to The Yoga Loft and immediately feel in love with the space and the teachers that were there.  I always said to myself during this time that it would be truly amazing to be at the front of the room.  I had wanted to be a teacher all of my life, it just did not unfold in the way I had imagined, but the desire to constantly learn and to be around other people was a top passion.
I worked all through my twenties for the bank and a medical company, specializing in procurement services, and never once did I feel truly fulfilled at my job.  I began seeing a slip in my personal life zest and developed a struggle with anxiety that I was not able to shake.  In February 2017 I decided to challenge myself and enroll in Joey's 30 day yoga challenge.  It was a revitalization of my passion for yoga and a reminder how the practice and philosophy of yoga can help gain some new life perspective.  By the time May hit I decided that I truly was not happy, and to become me again would require a life overhaul.  It was then and there that I looked at and thought about the question of, what do I want out of my life?  When do I feel the most like myself.  The answer was when I'm teaching and when I'm in a yoga class.  In October of 2017 I packed my bags and headed to British Columbia and the Island of Texada, where under Daniel Clement at Open Source Yoga, I lived in studio and completed my teacher training in Hatha Yoga and Yoga Thai Massage.  My training allowed for an immersion into all things yoga, where we focused on an alignment based practice, as well as the principals of Yin yoga, Restorative yoga, and Thai Massage.  I can honestly say this experience changed my life and opened my heart up to the full feelings of gratitude and joy that should be experienced at your work place. When I returned I had the honor of coming on as a teacher at the place I always envisioned myself, The Yoga Loft, working with an array of talented teachers and growing exponentially.  At The Yoga Loft I teach Hatha Yoga and Thai4Yoga, as well as offer the occasional specialized workshop.  The biggest take away that I receive on a daily is how I myself now effect people, and how I can make change in a person in a positive way by just being myself.  There is nothing more rewarding than this feeling.
Namaste,
Amber Sleep
RYT-200
Certified Thai Yoga Massage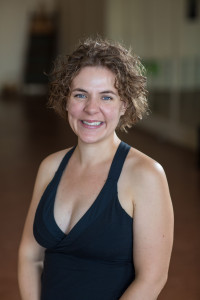 Amy-Jo Teatro

Certified Moksha Yoga Teacher + Prenatal
I was first introduced to my practice in 2008, while studying abroad, in a classroom amongst the rolling mountains in Switzerland, to be exact. The classic and vivid memory of bell adorned cattle outside the window still has a way of taking me back to the peace, relaxation and heavenly sleeps that came from my intro to yoga. My draw to my mat started with the intention of adding to my regular exercise routine and I was committed to the physical benefits that I imagined would be similar to those of my past, as a competitive dancer.
When I returned home, my very busy-prone lifestyle did not leave me the space to continue a regular practice until late 2009, while working on the road. While living out of a suitcase and in a quest to keep myself busy in my off times I decided to reconnect with my mat. Very quickly, I noticed that my 'physical' practice (although very familiar) turned inward and I was experiencing the value of slowing down and taking time that was 100% for me.
Yoga classes have taught me the value of imperfection (which I had been very fearful of) and granted me the time to reflect on parts of my life that I had been running from, allowing me to learn (and continue to learn) to let go of things that are beyond my control rather than hiding from or avoiding them. After settling back home in Lindsay and continuing a very routine practice at a number of local studios I decided to make a life change and pursue my passion for Yoga as a career. In 2013, I graduated from the Moksha Yoga 500hr Teacher Training and haven't looked back. I have since studied under other inspirational Leaders, Teachers and Yogis, such as Marla Ericksen (Yin), Mark Stephens (Yoga Adjustments) and Susi Hately to name a few. I look forward to continuing to grow with this beautiful community and look forward to joining you on whatever journey has drawn you to your mat.
Namaste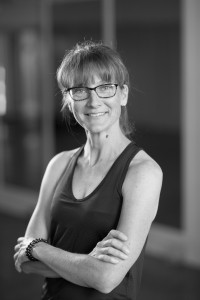 Carrie

Certified Yoga Teacher + Assistant Trainer SATYA RYT 200
My love for yoga began in 2011.  A neighbor up the street came by asking if I wanted to join her for yoga a few nights a week at the arena up the street.  I thought sure, why not….. And I have been practicing ever since!
I would step onto my mat to practice and it was as if something magical happened.  I felt this amazing sense of peace, joy, balance and freedom.  The stretch my body undertook was always rejuvenating.  These wonderful experiences kept me practicing.
In 2012 I took my teacher training through Power Yoga Canada, at Wolfe Island in Kingston.  At that time, there were many transitions taking place in my life, all out of my control.  I looked to yoga as my guiding light, as it always held the power to shine the thought of "possibility".
Four years later, I am still practicing, still loving the sensations and experiences yoga provides.  I am always learning something new and enjoy the many people yoga has brought to my life. I am richer for this knowledge and these interactions.
While practicing I am present, giving me the affordance to focus on what is coming up, usually what comes up for me on my mat is coming up for me in my life. I have been grateful for this awareness.  I am able to focus my energy on what needs to be modified in my life.
I invite you to come and join me on your mat, to feel the magic, the awareness and the rejuvenation.  Let the light of possibility shine, it is nothing short of a miracle!
"You are a powerful, creative and compassionate spirit." ~Gary Zukav
Namaste
Carrie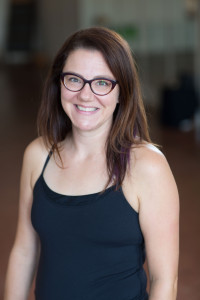 Crystal Morrissey

Certified Yoga Teacher + Graduate of our Satya Yoga Teacher Training

Yoga has weaved its way through most of my life. As a teenager, I went to a school elective yoga class and had a lightbulb moment when the teacher had us breathe and pay attention to whether our chest and belly contracted or expanded. Mine contracted as I took shallow breaths into my chest. A few years later in university my memories are of walking through campus to class with girls who would become my life long friends and giggling and groaning as we were cued into awkward poses. I have memories of attending classes with my mother and  with another lifelong friend, who used to come pick me up once a week and drive me out of town to attend class with her and her mother.  Most recently my yoga practice has been at The Yoga Loft where I've enjoyed prenatal yoga, vinyasa and parent/child classes.
I can remember the moment I got the news that Joey was beginning a teacher training. I was walking down the street with a couple friends and I opened the email and knew right away I would join. Yoga has been a way for me to deal with anxiety over the years and has made a huge difference in my life. The more consistent my practice the better I am able to deal with everything life throws my way. As the training began last fall I knew I wanted to learn and grow my yoga knowledge and personal practice but wasn't sure I would want to teach. As the months of training went by it became clear however that it was exactly what I wanted to do. I look forward to teaching and sharing my yoga practice at The Yoga Loft as I continue to learn and grow with this amazing Sangha.
Crystal
Alicia Mills

Certified Yoga Teacher + Graduate of our Satya Yoga Teacher Training

Dance and gymnastics were a very large part of my life throughout my childhood. When I was younger,  I danced recreationally, and practiced competitive gymnastics. In my teens, I gave up gymnastics to be a competitive dancer and by the age of 16, I was in the studio almost every night of the week.  In the middle of one season, I needed to put everything on hold for surgery.  Following that, I was in pain for months and couldn't finish the season, nor did I return to dancing. While part of me was sad, I was relieved that I could have a more normal life with actual time for other activities.  I always knew about Yoga, and in some ways I was already incorporating it into my daily life, through meditation,  stretching, and sometimes through mindful movement as I danced around my room.  I started really getting into yoga during my first year of college.  I had taken a few classes over the years, but up to that point, hadn't developed a consistent practice.  I started with yoga videos online and going to classes at the gym.  Eventually I found The Yoga Loft!!  I fell in love with the atmosphere and the people who came with it!!  After 3 years of attending yoga classes and workshops at The Yoga Loft, I saw that Joey was going to be offering a teacher training.  I had been looking into the possibility of taking a YTT training in a jungle somewhere, but just couldn't find the time or the money to do so.  As soon as I saw the ad for The Yoga Loft's SATYA RYT-200 I messaged Joey, with some questions about the training.  We met at Boiling Over shortly after and I jumped right on board!  At that point, I had never been more excited for something.  I had the most magical 10 months with my yogi sisters & amazing leader Joey, learning so much about yoga & myself!  I am beyond happy and grateful for this opportunity to be a teacher at the same studio that brought me out of my yogi shell.  I am looking forward to meeting and teaching so many more of you, beautiful yogis!! 
Alicia Mills 
RYT 200hr
Elly Millington

Certified Yoga Teacher + Graduate of our Satya Yoga Teacher Training

My love for yoga began in high school. Some of my friends were regularly attending Thursday night drop in hot vinyasa flow classes at The Yoga Loft, so I decided to jump in and join them. I gained so much more than a fun weekly workout with friends. The various teachers at the Loft taught me about body confidence, not by telling me to be confident but just by being strong, grounded and proud of all that their bodies could do. I was able to find a new appreciation for myself and have been hooked ever since. 
When I went away to University, a tight budget and tight schedule meant that my practices were limited to YouTube videos in my apartment. After graduating, I returned home in the Spring of 2017 to work full time. I decided to take a chance and register for Joey's YTT 200 course- it was perfect because I could continue to work while also continuing to learn. With each passing month of training, my confidence grew as my practice and knowledge of the world of yoga grew. I'm excited to continue learning as I begin to teach at the very studio that has taught me so much!
Elly
RYT 200hr


Leslie Armstrong

Certified Yoga Teacher + Graduate of our Satya Yoga Teacher Training
I am a recently retired Physical and Health Education teacher who has spent thirty years teaching fitness and outdoor education. I have always been an advocate for fitness and recreational activities and I love to travel and learn new things.
While I have practiced yoga intermittently over the years and I have always known about the physical benefits as well as the mind/body/spirit connection, I often put other priorities, interests and fitness activities ahead of yoga until I met Joey. In September of 2017 I began my true yoga journey while taking the RYT-200-HOUR SATYA YTT course at the Yoga Loft.
I remember that when I first sat in a meditation, I was so thrilled that I could just sit for a half an hour. As I learned to control my breath in yoga practice, the slow, deep breathing has taught me to learn how to use my practice to calm myself when the stressors of everyday life build up in my body. I have come to understand that what I learn on the mat serves me off the mat. I love the physical and mental challenge of yoga, connecting me to my body and my mind and giving me clearer thoughts. I feel better inside and out. I wish this for everyone and want to help others grow in their own journey.
I believe the timing of my meeting Joey and taking the yoga teacher training happened for a reason. Yoga has given me a new purpose where I can continue to learn from others, explore new things and help make a difference in people's lives. I look very forward to meeting new people, leading others in their yoga practice and staying involved in a such a wonderful community.


Amanda Scouller

Certified Yoga Teacher + Children's Yoga Teacher +  Medical Qi Gong Instructor
Amanda Scouller began her yoga journey at 28 years of age after she decided her life needed a change. At a time of difficulty two years ago Amanda found comfort in yoga after hearing from family that yoga could help. She joined a local yoga class and immediately loved how slow and methodical it was, and the fact that teachers discussed mindful and positive thinking. Born and raised just outside Peterborough, Ontario she wanted to reconnect with herself and give back to her local community. As a young Mum of two and struggling with body and self esteem issues she challenged herself to get back to the mat, begin a consistent practice and to switch to a healthier lifestyle. Amanda says "The transformation was slow, so slow I didn't even realize I was transforming! I didn't realize how much I needed it and wanted it. As the months went by I lost over 60 lbs and most importantly, gained my heart and soul back."  Amanda decided to not let anything hold her back anymore, and realized she was a better mom and partner when she made time for herself and the things she loved. Amanda went through a 200 hour yoga teacher training course learning many new layers of Yoga and Qi Gong .  She recently completed her Children's Yoga Teaching Educational hours and says "yoga practice is beneficial for ALL ages." Amanda looks forward to helping others achieve their goals by sharing the practice of yoga and most importantly, by taking the time to love themselves by appreciating the ebb and flow of change.
Namaste


Cailey Louttit

Certified Yoga Teacher
I was 22, suffering with lower back pain and had been told yoga may help relieve my pain. So I grabbed a couple of my best friends and took my first yoga class right here at the yoga loft! It became a weekly ritual for us and it helped relieve my back pain.
A few years went by and yoga became so much more then a physical practice for me. I was going through a tough time, feeling lost, and overall just not happy on the inside. I started going to yoga more frequently and was always looking for places while traveling to stop and take a class. In February 2018 I decided to try the yoga lofts 30 day challenge. This challenge only made my love for yoga grow even more. I noticed how much more calm my mind was becoming. I was able to relax, I started feeling confident in myself again, I felt free to be me.
In October 2018, I took my YTT200 under the training of Lauren Rudick, Kezia Tatton, and Sjana Earp with Yoga Academy International in Nicaragua. I left for Nicaragua wanting to learn more about yoga, immerse myself fully for a month and go on my own journey of self love and self discovery. However, when I got home I realized all I wanted to do was share with those who may feel the way I once had. Yoga helped me find myself and bring back my zest for life. I am so grateful I get to teach at the place that introduced and helped me grow in my yoga practice. I look forward to sharing!
~Follow your heart, believe in yourself and have courage to do the things you have always dreamed of doing~
Namaste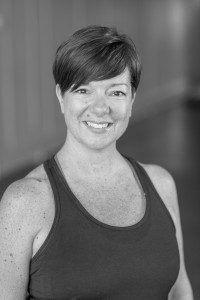 Heather Lavallee (sub)

Certified Yoga Teacher
I started my yoga practice in 1999, at Rama Lotus Yoga Studio in Ottawa.  I was working in the medical sales field at a fairly high stress level.  I had heard that yoga was supposed to be relaxing so I decided to give it at try.  I tried several styles before I was introduced to Bikram (hot) yoga.  I was hooked from the first class.  The heat and vigorous flow of class was just what I needed.  After moving to Toronto in 2000, I began practicing Ashtanga and Moksha yoga.  I was not only thriving on the physical benefits, but I was beginning to learn and appreciate the other paths that yoga was taking me.  I started to experience balance and strength in other aspects of my life.  After moving back to Lindsay (I grew up in Bobcaygeon) and after the birth of my daughter in 2004, I began a Hatha practice.  To deepen my practice, I quit my sales career, stayed at home with my daughter, and was accepted into a Yoga Alliance teacher training program.  I graduated in 2007 at the 200hr level,  lived my dream and opened my first small studio, Yoga on York in Jan 2008.
Over the past seven years I have also had the joy and privilege to attend intensive training and workshops with some of the world's most knowledgeable teachers including, Baron Baptiste, Sean Corne, Marsha Wenig (Yoga4Kids) and Rodney Yee.  Along with my work as a Rehabilitation Assistant with Therapacc Physiotherapy, I am grateful to be able to bring yoga and it's limitless opportunities to others in a beautiful, safe and most of all fun environment.  I am honored to be living and teaching in my hometown, with my husband Dorian (without his support I couldn't do this!!) and "teenie yogini" daughter, Sinclair.
Heather Lavallee
RYT