teachers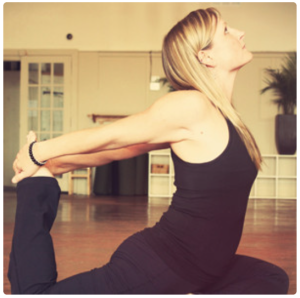 Joey Henderson
Owner / Director / Certified & Registered Yoga Teacher
I walked into my first yoga class in 2005 in attempt to find peace and balance in my life.   I was working in a high stress job as a women's caseworker at a shelter for abused women & children, which I absolutely loved; however each day was becoming a struggle.  I suffered from post postpartum depression after having both of my children and after my second child, the depression wouldn't subside.  I felt distracted and disconnected, and aside from my roles, as a wife, a mother,  etc., I was lacking a sense of purpose, and peace in other aspects of my life.  I was having difficulties making decisions and did not feel confident in the decisions I was making.   I knew I needed to bring something into my life that reconnected me to who I was.  I remembered hearing that yoga was supposed to be relaxing and help with anxiety and depression, so  although a little resistant, I decided to sign up for a session.
I began a Hatha Yoga practice 1x/week and continued on for 5 years.  I slowly started to notice little changes happening.  I started to regain my confidence in who I was.   I had less difficulty in making decisions and I was reconnected with feelings of gratitude, happiness, compassion and passion.  With more clarity, I felt a positive transformation and started to crave a  deeper understanding of yoga philosophy.

Although initially I simply wanted to learn more about yoga for my own personal interest, after only 2 weekends of training, I knew I wanted to share what I was learning, through teaching.  I began my training with Sheree Nicholson, of "Live With Spirit" yoga studio in Brooklin, Ontario and graduated in September 2011 with my RYT 200-Hour.  Due to a series of fortunate events, and the support and love of my husband,  two children, and some amazing friends, I purchased the studio and reopened it's doors in January 2012.
I will always consider myself a lifelong student of yoga.  Thus far, I have had the privilege of participating in numerous intensive workshops and trainings with many inspiring yogis including; Seane Corn, Blake Martin, Sadie Nardini, Danny Paradise, Rodney Yee and Colleen Saidman, Ashley Turner, Bram Levinson, Andrea Peloso, Jennifer Reis and many more.  In February of 2012, I became a certified Rainbow Kids Yoga Instructor and in November of 2012, a Certified Yoga Nidra - Divine Sleep Teacher with Jennifer Reis.
Finding balance continues to challenge me from day to day on this roller coaster of life, but yoga helps me find my center on and off my mat.  It reminds me that among all the chaos, I have the ability to find peace, stillness and clarity.   My intention is to continue to offer others in our community, a friendly, calm, non judgemental, welcoming and warm atmosphere to practice and experience yoga,  and to discover their own path of balance, stillness and inner peace.
I can honestly say, yoga saved my life.  Just taking a little bit of time every day, or week to practice breathing, moving, stretching or a combination of all three, has gifted me the self care that I need.  I am a true believer that every body can benefit from a consistent yoga practice, whether it's gentle or vigorous, restorative or meditative.  Each pose can be modified to suit individual needs, while honoring  individual physical limitations (we all have them)!  From my personal experience with yoga, I have come to naturally develop  a deeper passion for life itself  through gratitude, mindfulness, compassion, acceptance and so much more.   I look forward  not only to see what the next chapter holds, but to also  continue to learn,  grow,  and share, while continuing to deepen my own understanding,  experience, and knowledge, with LOVE, every step of the way.

NAMASTE,
Joey Henderson
E-RYT 200
RKY (Certified in Rainbow Kids Yoga)
Certified Prenatal Teacher
Yoga Nidra Certified

Jessica Hayter
Certified Yoga Teacher
I took my 200 hr teacher training in the beautiful rain forest of Costa Rica under the teaching of Vidya Jacqueline Heisel of Frog Lotus International.  Both she and the country itself were an inspiration to me.  Not only did I get to practice yoga daily in such a pure and gorgeous country, but I was surrounded by many people who share the same passion and love for yoga as I do.
Upon returning from Costa Rica I was fortunate enough to be able to start teaching here at the Yoga Loft.  I teach a Vinyasa flow style of yoga focused on breath, movement, strength and balance.  I am blessed to have found my passion and be able to express it.  I want to share this passion with students and help them gain an enthusiasm for learning and expressing themselves.
  I look forward to the opportunity to teach and share my practice with all of you!
"Let the beauty of what you love, be what you do"  – Rumi
Namaste
Jessica Rooney
RYT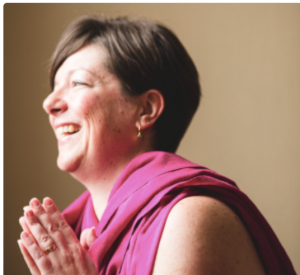 Heather Lavallee
Certified Yoga Teacher
I started my yoga practice in 1999, at Rama Lotus Yoga Studio in Ottawa.  I was working in the medical sales field at a fairly high stress level.  I had heard that yoga was supposed to be relaxing so I decided to give it at try.  I tried several styles before I was introduced to Bikram (hot) yoga.  I was hooked from the first class.  The heat and vigorous flow of class was just what I needed.  After moving to Toronto in 2000, I began practicing Ashtanga and Moksha yoga.  I was not only thriving on the physical benefits, but I was beginning to learn and appreciate the other paths that yoga was taking me.  I started to experience balance and strength in other aspects of my life.  After moving back to Lindsay (I grew up in Bobcaygeon) and after the birth of my daughter in 2004, I began a Hatha practice.  To deepen my practice, I quit my sales career, stayed at home with my daughter, and was accepted into a Yoga Alliance teacher training program.  I graduated in 2007 at the 200hr level,  lived my dream and opened my first small studio, Yoga on York in Jan 2008.
Over the past seven years I have also had the joy and privilege to attend intensive training and workshops with some of the world's most knowledgeable teachers including, Baron Baptiste, Sean Corne, Marsha Wenig (Yoga4Kids) and Rodney Yee.  Along with my work as a Rehabilitation Assistant with Therapacc Physiotherapy, I am grateful to be able to bring yoga and it's limitless opportunities to others in a beautiful, safe and most of all fun environment.  I am honored to be living and teaching in my hometown, with my husband Dorian (without his support I couldn't do this!!) and "teenie yogini" daughter, Sinclair.
Heather Lavallee
RYT
Amy-Jo Teatro

Certified Moksha Yoga Teacher
I was first introduced to my practice in 2008, while studying abroad, in a classroom amongst the rolling mountains in Switzerland, to be exact. The classic and vivid memory of bell adorned cattle outside the window still has a way of taking me back to the peace, relaxation and heavenly sleeps that came from my intro to yoga. My draw to my mat started with the intention of adding to my regular exercise routine and I was committed to the physical benefits that I imagined would be similar to those of my past, as a competitive dancer.
When I returned home, my very busy-prone lifestyle did not leave me the space to continue a regular practice until late 2009, while working on the road. While living out of a suitcase and in a quest to keep myself busy in my off times I decided to reconnect with my mat. Very quickly, I noticed that my 'physical' practice (although very familiar) turned inward and I was experiencing the value of slowing down and taking time that was 100% for me.
Yoga classes have taught me the value of imperfection (which I had been very fearful of) and granted me the time to reflect on parts of my life that I had been running from, allowing me to learn (and continue to learn) to let go of things that are beyond my control rather than hiding from or avoiding them. After settling back home in Lindsay and continuing a very routine practice at a number of local studios I decided to make a life change and pursue my passion for Yoga as a career. In 2013, I graduated from the Moksha Yoga 500hr Teacher Training and haven't looked back. I have since studied under other inspirational Leaders, Teachers and Yogis, such as Marla Ericksen (Yin), Mark Stephens (Yoga Adjustments) and Susi Hately to name a few. I look forward to continuing to grow with this beautiful community and look forward to joining you on whatever journey has drawn you to your mat.
Namaste

Carrie

PYC Certified Yoga Teacher
My love for yoga began in 2011.  A neighbor up the street came by asking if I wanted to join her for yoga a few nights a week at the arena up the street.  I thought sure, why not….. And I have been practicing ever since!
I would step onto my mat to practice and it was as if something magical happened.  I felt this amazing sense of peace, joy, balance and freedom.  The stretch my body undertook was always rejuvenating.  These wonderful experiences kept me practicing.
In 2012 I took my teacher training through Power Yoga Canada, at Wolfe Island in Kingston.  At that time, there were many transitions taking place in my life, all out of my control.  I looked to yoga as my guiding light, as it always held the power to shine the thought of "possibility".
Four years later, I am still practicing, still loving the sensations and experiences yoga provides.  I am always learning something new and enjoy the many people yoga has brought to my life. I am richer for this knowledge and these interactions.
While practicing I am present, giving me the affordance to focus on what is coming up, usually what comes up for me on my mat is coming up for me in my life. I have been grateful for this awareness.  I am able to focus my energy on what needs to be modified in my life.
I invite you to come and join me on your mat, to feel the magic, the awareness and the rejuvenation.  Let the light of possibility shine, it is nothing short of a miracle!
"You are a powerful, creative and compassionate spirit." ~Gary Zukav
Namaste
Carrie

Heidi Moffatt

RMT, YES 2012, Certified Yoga Teacher
I walked into my first yoga class here at the Yoga Loft in 2009 and loved it! As a recently graduated Registered Massage Therapist I knew that I wanted to someday incorporate this into my practice.
In 2012 I completed my YES I and II (Yoga Exercise Specialist) with Susie Dias of East to West Yoga in Toronto. From there I began teaching beginner hatha/flow mixed classes at a small studio in Beaverton. In 2014 after having my daughter I took a break from teaching. I felt the need to take some time for myself and my growing family. The plan was always for me to complete my 200 hour training, but kids and life were busy and it never seemed the right time.
In 2015 I had the opportunity to teach kids yoga. I was hesitant at first, but ended up loving it! It was then that I realized I just needed to commit to finishing my 200 hours. I knew then that if I waited until the 'right' time that I would never complete it as there never is a 'right' time. I am currently just over half way through my 200hr training which will be completed by June 2016. I have future goals of eventually working towards my 500hrs and continuing to teach yoga to kids! I live in Lindsay with my husband; James and our two little yogis Gabe and Abby who commonly accompany me on my mat at home

I look forward to continually learning and growing as a yoga teacher.


J.P. Baldwin

Certified Moksha Yoga Teacher
As a singer, actor, dancer, director, choreographer and most recently, yoga teacher, I am always on the go! That sometimes means hours spent in trains, planes and automobiles, letting my mind race with the usual "to-do lists".  I can sometimes spiral myself into a frenzy of anxiety.  Before I found yoga, I just accepted that anxiety would always be a part of my life.  But along came Baron (Baptiste that is!). I bought his audio classes on CD and started practicing yoga at home.  I thought it would be good exercise and a great way to stay supple.  But as my practice deepened, I started taking a more meditative path.  I found that I wasn't holding on to anxiety like I normally did.  I was relaxed, happy, grounded. More productive even!   Then I was introduced to Moksha Yoga in 2005 and it all fell into place for me.  I found that my body responded quite positively to the heat, and after seeing incredible changes in my body, both internally and externally I couldn't deny this amazing discovery!  After my first 30 day challenge I was hooked!  I continued to practice everywhere I went.  Life has since brought me outside of the city, and I decided to blend my 2 passions into one beautiful career!  In February of 2012 I completed my Moksha Yoga Teacher Training in the beautiful coastal forests of Bahia, Brazil.
I continue to look forward to life's unpredictable twists and turns, knowing that whatever happens in our busy world, I can always return to a place of love, compassion, peace and serenity on my mat.
Meet you there!


Amanda Scouller

Certified Yoga Teacher, Children's Yoga Teacher and Medical Qi Gong Instructor
Amanda Scouller began her yoga journey at 28 years of age after she decided her life needed a change. At a time of difficulty two years ago Amanda found comfort in yoga after hearing from family that yoga could help. She joined a local yoga class and immediately loved how slow and methodical it was, and the fact that teachers discussed mindful and positive thinking. Born and raised just outside Peterborough, Ontario she wanted to reconnect with herself and give back to her local community. As a young Mum of two and struggling with body and self esteem issues she challenged herself to get back to the mat, begin a consistent practice and to switch to a healthier lifestyle. Amanda says "The transformation was slow, so slow I didn't even realize I was transforming! I didn't realize how much I needed it and wanted it. As the months went by I lost over 60 lbs and most importantly, gained my heart and soul back."  Amanda decided to not let anything hold her back anymore, and realized she was a better mom and partner when she made time for herself and the things she loved. Amanda went through a 200 hour yoga teacher training course learning many new layers of Yoga and Qi Gong .  She recently completed her Children's Yoga Teaching Educational hours and says "yoga practice is beneficial for ALL ages." Amanda looks forward to helping others achieve their goals by sharing the practice of yoga and most importantly, by taking the time to love themselves by appreciating the ebb and flow of change.
Namaste

Emily Day

Certified Moksha Yoga Teacher
I stepped into my first yoga class in 2009 when I was nineteen, and if I'm being honest I was attracted to the idea of hot yoga because I was interested in losing weight. I had no idea that what I was going to lose, would be the exact thing that saved my life. I'm not exaggerating when I say yoga saved my life, I stepped into to my first yoga studio because I was in deep with an eating disorder (bulimia nervosa), among other wounds I was struggling silently trying anything to heal my pain and escape from it at the same time.
I'll never forget that feeling after the first class, I felt like for the first time since I could remember, I was safe and home. Fast forward to 2014 I was blessed with the opportunity and support from my studio to follow my passion. I took my first yoga training in Montreal 2014 and earned my 500 Hour certification through Moksha Yoga. I never looked back after earning that certification I knew this is what I was meant to be doing, so I quit my full-time career and dove into teaching.
Furthering my knowledge any chance I have with workshops, seminars and this past summer June 2017 earning my Prenatal/Postpartum certification, something I wanted to do after becoming a mom myself and finding a whole new set of struggles haha. I had my first son March 9th, 2016, once again yoga was a saving grace during and after pregnancy, I knew I wanted to pass that same love and knowledge to other women in their pregnancies and life after birth.
Along with the studios I teach out of I run a program for the Toronto Distract School Boards, alternative board. Partnering with 4 schools, I have been working with at risk youth, introducing yoga, mindfulness and guiding meditations for the past 3 years and I have to say It has been some of the most heart fulfilling experiences of my life. I have a huge passion for mental health, I recently took a course in the fall 2017 to obtain a MHFA (mental health first aid) certification through the Mental Health Commissions of Canada to work with youth 14-24. I understand what its like to struggle with mental health. Personally, I deal with anxiety, PTSD, and a decade's battle beating bulimia. I use my knowledge of yoga, and always aim to make time for mat I know and understand the importance of self care.
Yoga has taught me to love myself again, to embrace my strengths and trust in myself and the universe. I have learned so much in my almost 10 years of practicing, gaining more than knowledge, but self awareness, self-worth, kindness, and love. I will always be a student when it comes to this practice remaining humble always and so grateful for what I've overcome and where I am now. I hope to continue inspiring those around me, encouraging others to love themselves, unapologetically love themselves to always find our breaths and reconnect internally; remember you are worthy. From my heart to yours, Namaste.
Amber Sleep

Certified Yoga Teacher
I began my journey into the practice of yoga the age of 18 while attending the University of Ottawa, where I was working on completing a B.A. in History and Psychology. It was because of a close friend that I started to attend the Rama Lotus Center and really loving how I felt when I was in a yoga class. I would attend the occasional drop in class and lose myself in the room, it was the first time I actually became aware of the importance between the mind and body connection.
In my mid twenties I became pregnant with my daughter, and again yoga entered my life in the form of a prenatal practice. I wanted to do something for my body that was non-strenuous that kept me active. Shortly after I moved to Lindsay and was introduced to The Yoga Loft and immediately feel in love with the space and the teachers that were there. I always said to myself during this time that it would be truly amazing to be at the front of the room. I had wanted to be a teacher all of my life, it just did not unfold in the way I had imagined, but the desire to constantly learn and to be around other people was a top passion.
I worked all through my twenties for the bank and a medical company, specializing in procurement services, and never once did I feel truly fulfilled at my job. I began seeing a slip in my personal life zest and developed a struggle with anxiety that I was not able to shake. In February 2017 I decided to challenge myself and enroll in Joey's 30 day yoga challenge. It was a revitalization of my passion for yoga and a reminder how the practice and philosophy of yoga can help gain some new life perspective. By the time May hit I decided that I truly was not happy, and to become me again would require a life overhaul. It was then and there that I looked at and thought about the question of, what do I want out of my life? When do I feel the most like myself. The answer was when I'm teaching and when I'm in a yoga class. In October of 2017 I packed my bags and headed to British Columbia and the Island of Texada, where under Daniel Clement at Open Source Yoga, I lived in studio and completed my teacher training in Hatha Yoga and Yoga Thai Massage. My training allowed for an immersion into all things yoga, where we focused on an alignment based practice, as well as the principals of Yin yoga, Restorative yoga, and Thai Massage. I can honestly say this experience changed my life and opened my heart up to the full feelings of gratitude and joy that should be experienced at your work place. When I returned I had the honor of coming on as a teacher at the place I always envisioned myself, The Yoga Loft, working with an array of talented teachers and growing exponentially. At The Yoga Loft I teach Hatha Yoga and Thai4Yoga, as well as offer the occasional specialized workshop. The biggest take away that I receive on a daily is how I myself now effect people, and how I can make change in a person in a positive way by just being myself. There is nothing more rewarding than this feeling.
Namaste,
Amber Sleep
RYT-200
Certified Thai Yoga Massage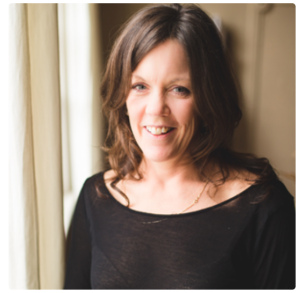 Melodie Leerentveld
Certified Fitness Instructor
A friend encouraged me to run with her when I was in my early 20′s and since then I haven't looked back. At that time in my life I made many positive lifestyle change's and now teach my children about healthy choices and setting a good example.
I began teaching fitness in 2005, initially as an aqua instructor and 6 months later as a group fitness instructor. I am currently certified with the Ontario Fitness Certification, gold level as a Group Instructor, I also have certification in Resistance Training, Pre/Post Natal Certification, Aqua Instructor, Older Adult courses and have attended many fitness conferences.
I love sharing my passion and enthusiasm for fitness with others. It is very rewarding to watch others grow stronger and feel and see the benefits of their hard work. I have worked with a large demographic of individuals, prenatal Mom's, new Mom's, seniors, experienced athletes and the beginner. I adapt my classes to those around me and encourage everyone to work within their own abilities. I believe in good form and building a strong foundation within yourself. I enjoying working with others and trying to make a difference in their lives.