ETIQUETTE & POLICIES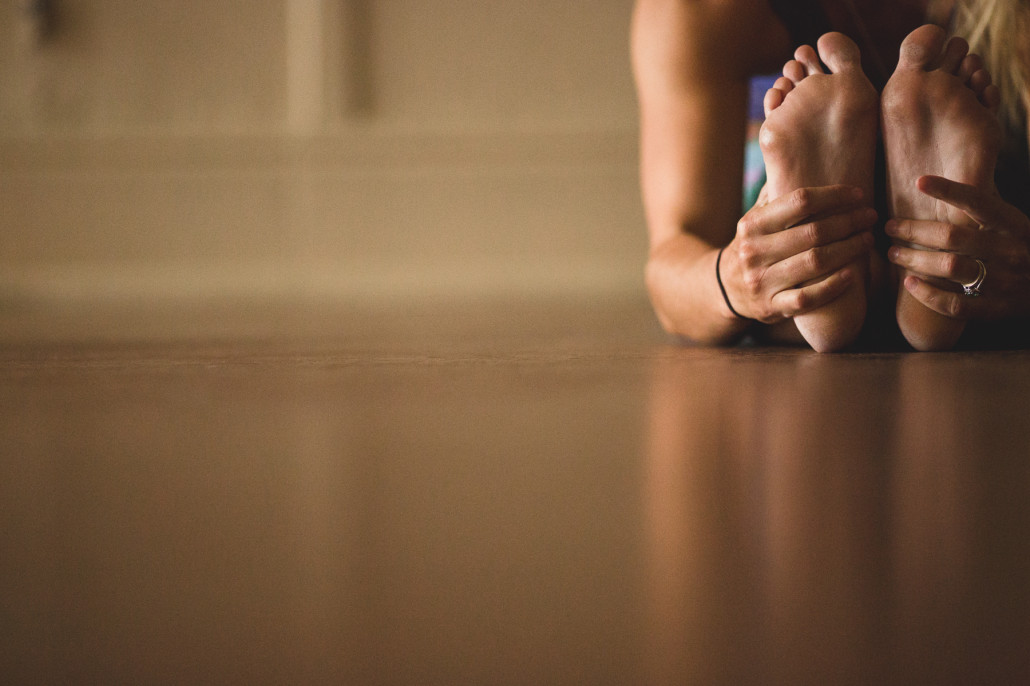 Before Class & What to Bring
● Be on time. Feel free to arrive 10 – 15 minutes prior to class; lay down your mat, settle into the space and breathe; our drop in classes operate on a first come, first serve basis.
● Please remove outdoor shoes when you enter the studio. This helps us keep the space clean and bare foot friendly for everyone.
● All students must sign in at the Front Desk prior to class start.
● It is your responsibility to inform the teacher if you are pregnant, or have any injuries, prior to each class.
● Arrive to class WELL hydrated and avoid caffeinated beverages prior to class. Avoid eating heavy meals 2 hours before practicing, yet not hungry. If you are feeling hungry closer to class starting, it is recommended to eat something light/easy to digest such as a piece of fruit.
● Drink plenty of water before and after each class, especially if you are practicing hot yoga.
● Bring a yoga mat, towel and bottle of water for your practice.  Each are available at the studio to rent for a minimal $1/ea fee.
● Please turn cell phones off prior to entering the practice room; our practice room is a cell phone free zone.
● Keep in mind, there may be a class in session when you arrive;  please use a soft voice, if so.
● The Yoga Loft is not responsible for any lost or stolen articles, please leave valuables at home.
In the Practice Room
● No TALKING in the practice room.  Please be mindful and respect that others may be meditating in the yoga room prior to class and refrain from talking.  If you would prefer to connect and socialize, you are welcome to chat quietly in the office area prior to the start of class.
● Roll your mat out quietly and please move your mat if needed when making room for more students in a busier class.
● For most of our classes, our studio door will be locked once class is in session; late comers may not be accommodated.
● Consistent yoga practice is necessary to obtain maximum benefits.  Remember to rest when necessary, work at your individual level and respect your body's current physical state.  Be gentle and respectful towards your body, never moving to the point of pain; your teachers are your guides, but this is your practice and your body is your responsibility.
● Please avoid leaving early.  If you do need to leave early, kindly let the teacher know before class and do so before savasana begins.
● Please pick up and neatly put away any props you use.  If you have used a studio mat we require that you use the spray and cloth provided after use for hygienic purposes.
POLICIES
● Each new student to our studio is required to fill out and sign our Registration/Consent form.  (The Yoga Loft does not sell, has never sold, and does not intend to sell personal data about visitors or students to marketers.)
● We accept Visa, MasterCard, Debit, cash or cheque at the studio.  Payments and registrations for workshops, class cards and sessions can also be made online.  *All prices include HST
5 Class Passes expire 2 months from purchase dates; 10 Class passes expire 6 months from purchase date.
● A $40.00 fee will be charged for all NSF cheques.
● Class packages can only be used for regular scheduled yoga classes excluding special workshops and series, unless otherwise noted.
● All fees are nontransferable and nonrefundable.  If the studio needs to cancel a class or workshop for which you have paid and registered, a refund or credit will be available.
● Session fees will be prorated for late registrations.  To speed up registration before your first class, you can print and fill out the release and registration form and bring it with you.  This is helpful if there are health concerns that need to be explained on paper.
FREQUENTLY ASKED QUESTIONS
What steps do I take to register and pay for a session with Mindbody?
Click the REGISTER NOW button (Usually from Specialty Sessions and Series, or Upcoming Sessions and Events page), or click on Login|Register in the top right corner of any page on the website.
Then go directly to:

-ONLINE STORE
-SERIES AND MEMBERSHIPS
-SELECT FROM DROP DOWN BOX –  Choose your style, for example –  YOGA CLASSES/WORKSHOPS etc
 -FIND THE SESSION YOU WOULD LIKE TO PURCHASE – SELECT
You will then create and account, or login to your already existing account and proceed.  If you already have an account created by us, you may need to wait for a confirmation email before you can proceed with your purchase.
How do I reserve my spot for a drop in class?
To reserve your spot, you will go to our SCHEDULE page, decide on the class you would like to attend, and then select the SIGN IN, for that class.  This will take you to MY CART, where you will see the class you selected.  Press CONTINUE and then you will be at the MindBody Login page, where you can proceed to login to your existing account, or create your account.
I am new to your studio.  Where do I start?
We have classes to suit all levels of yoga, including Beginners.  If you feel ready, try one of our drop in Hot Vinyasa Flow classes!  Modifications will be offered for all levels; use the modifications given to start with to ensure you don't 'overdo'  it with your first class.  If you think the Hot Vinyasa Flow may be to invigorating to start with, or you are looking for a gentle yoga class, try our drop in Hatha/Gentle class on Monday evenings; this class is non-heated.  If you are looking for a class not too hot, but not too gentle, don't fret – we have another option for you!  Beginning in September 2014, on Tuesday evenings @ 5pm, we offer a Intro to Vinyasa Flow for Beginners.  This class includes  a touch of knowledge for students interested in strengthening, stretching, DE-stressing, as well as deepening their understanding of yoga.  Our Intro class is less vigorous than the Hot classes – perfect for those who aren't sure about the heat, but still want to build stamina and strength.   Please see our schedule page for all current classes.
Where can I put my belongings?
Our studio entrance has hooks for coats, and floor space for footwear. Please remove your shoes upon entering our space to help preserve our floors and keep the space clean. There are cubbies available in the practice room for your convenience. If you are bringing your purse/cell phone into the practice room, please ensure both ringer and vibrate is turned OFF as this can be very disruptive.
What should I wear …and is there somewhere I can change?
Wear clothing that is breathable, flexible, comfortable and nonbinding.  Remember that you may be sweating!! We practice yoga in bare feet. We have 2 bathrooms available for your use.
What forms of payment do you take?
You can pay by cash, cheque, debit and VISA or MasterCard, or we can send you a PayPal link for Preregistratons.
I am not flexible…can I still do yoga?
This is a common myth about yoga. It may seem like a silly question to some, but for many of our new students, this is very valid. As a matter of fact, if you have tight muscles, yoga is just the thing to loosen you up! The point of yoga is not to show off how flexible you are, but rather to become more flexible over time while enjoying yoga's many other health benefits. Many athletes are now realizing the importance of  balancing their activities with stretching, including professional Hockey Players, Golfers, Dancers, Runners etc.   We have an extensive range of experience and ability in our classes. Yoga is absolutely noncompetitive, so no worries there! Break through your current limitations….you won't only achieve a higher degree of flexibility, but you will also develop a deeper body awareness and so much more!  Relax, have a little fun and enjoy!
How many times a week should I practice yoga?
Yoga is amazing….even if you only practice for one hour a week, you will experience the benefits of the practice. If you can do more than that, you will certainly experience more benefits. Simply do what you can and don't fret about it! Chances are, you will likely find that after awhile your desire to practice expands naturally and you will find yourself practicing more and more.
I have heard that yoga is spiritual….do I have to be religious to practice yoga?
Yoga can be a very spiritual practice for many different people; however, yoga is not a religion, it is a philosophy that began in India an estimated 5,000 years ago. There are people with all different religious/non religious beliefs who practice yoga, all over the world. It is also not necessary to surrender your own religious beliefs to practice yoga. No matter what your beliefs are you can practice yoga it is universal….just another positive and amazing fact about yoga!!